The people at coma 
We work together with passion and humantiy: This is what counts for us and what makes coma so special. It is not without reason that people are at the center of our focus: Inspiring people for a digital world. 
Our Team in Valencia and Munich
Nele

Project Manager & Globetrotter 

USA, Brazil, South Africa, Istanbul and now Valencia - Nele has been around the world quite a bit. With her adventurous spirit and determination, none of this is a problem. She also needs them for her job as PM in our Spanish branch. And when things get too stressful for her, she does yoga, paints or relaxes with Netflix and an Aperol Spritz. 

coma Valencia S.L. (Valencia)

Matthias

Web developer & adrenaline junkie 

The pulse jumps up to 200 and adrenaline shoots through the body. Matthias gets this kick from free riding on a mountain bike or snowboard. But the ultimate thrill is still ahead of him: a bungee jump and a parachute jump - they are at the top of his to-do list. As a balance and for relaxation, he remixes electronic music and spins records as a DJ. 

coma AG (Munich)

Daniel

Web Developer & Leisure Nerd 

Whether Flash, 3D or web programming, the digital world is Daniel's living room. After work, he continues coding at home or unpacks the game console. When things get too cramped for him in virtual reality, he pulls the plug and heads off to Japan. 

coma AG (Munich)

Patricia

Art Director Digital & globetrotter 

Variety is a must. Relaxation while hiking and snorkeling or action while playing squash. Patricia can do both on the piano: Largo and Presto. She would love to travel the globe and explore foreign cultures. But great challenges also await her in the digital worlds. 

coma AG (Munich)

Martin

Board Member & Net Professional 

As a trained typesetter, Martin still used to move letters back and forth in a very analog way. Today, he is the head of digital logistics at coma AG. But even away from the Word Wide Web, he's pretty close to the net. Because when the sun is shining, he loves to play in the sand ... Beach volleyball. 

coma AG (Munich)

Riccardo

UX Designer & Perfectionist 

Riccardo is always looking for the perfect solution and is not satisfied with second best. He also keeps himself in optimal physical shape with Crossfit. As a family man, he prefers to spend his time with his wife and daughter, barbecuing in the garden or watching series in his home cinema. 

coma AG (Munich)

Kathrin

Human Resources Manager & Epicurean 

The mountain calls! At work, mountains beckon applications, at home, the mountains and lakes of the Bavarian foothills of the Alps. Kathrin loves to enjoy the beauty of nature with her family and on her mountain bike. Or she meets with friends for pasta, vino, cappuccino & co. 

coma AG (Munich)

Bernd

Senior Digital Consultant & Cellist

Bernd is fascinated by new technologies, smart internet applications and the clever use of data. Especially about what you can do with it: Simplify things, optimize processes and drive new things. And he loves creative and tech-savvy minds that design and implement together - that's why he's at coma. In his private life, everything revolves around his family, sports, music and the hunt for the latest tech gadgets.  

coma AG (Munich)

Michael

Web Developer & Multilingualist 

In his job he speaks JavaScript, Python, PHP and C++. In his spare time he speaks a lot more: German, Ukrainian, Russian, Czech and English. You can tell it never gets boring with him. When he has enough of letters, you can find him doing sports, studying for university or in summer at the Italian beach. 

coma AG (Munich)

Samira

UX/UI Designer & Athlete with a sense of tact 

Gaming or boogie-woogie, climbing or surfing? Why decide when you can do it all, Samira thinks. That's why she chases the most beautiful adventures between sky and water - full of curiosity, entrepreneurial spirit and creativity. The best prerequisites for taking the user by the hand and leading them straight to their goal in her job as a UX/UI designer, too. If you have imagination, you will find solutions and ways. 

coma AG (Munich)

Marina

Finance and Office Manager & Geocacher 

At home she manages a family with 2 children, at the agency she has to deal with a bunch of digital natives. No problem for Marina. As a skilled geocacher, she always keeps track of things and her bearings. To relax, she prefers to lie on the beach with a good book or to grab a spade and hedge trimmer to keep her own garden in good shape. 

coma AG (Munich)

Sybille

Online copywriter & order freak 

Climbing despite a fear of heights, gardening without a green thumb: In her free time, Sybille is not always governed by logic, but in her job she is. As a copywriter and concept developer, she is very particular about the sensible and correct order of letters. When she's stuck for ideas, she dreams on the piano with Chopin or dangles her legs out of the VW bus. The main thing is that the content flows again. Fast and dashing. 

coma AG (Munich)

Audrey

Budget Director & Connoisseur 

Our Frenchwoman likes to cultivate the "savoir-vivre": chilling in the sun with friends over an aperitif or binge watching her favorite series when the weather is bad. But she can also be very determined and persistent when it comes to implementing joint projects. 

coma AG (Munich)

Rike

Project Manager & To-do-List-Aficionada 

Do you know what a nubbel burn is or how to make churros? Just ask Rike. Her love for Spain has brought her from the carnival metropolis of Cologne to Valencia, where she manages our Spanish branch with great skill and long to-do lists. And when all else fails, she can rely on her talent for improvisation and sometimes solve unexpected problems quite creatively. 

coma Valencia S.L. (Valencia)

Peter

Project Manager & Hobby Pilot

Peter would rather pilot a Cessna over the Bavarian sea than be flown across the pond in a jumbo jet. As an enthusiastic hobby pilot, Peter knows that freedom above the clouds is more than maintenance lunch and safety instruction. But sometimes even he puts down the stick. To Egypt or the Greek islands he has to let himself be flown (yet!). 

coma AG (Munich) 

Valentin

Web Developer & Quebrantahuesos Finisher 

Valentin is a speed junkie. Fast computers, fast cars, but especially fast bikes. An avid road cyclist, he spends almost every free minute on his bike training for big circuits with his friends. At the legendary Quebrantahuesos 2017 in the Pyrenees, that was a whopping 200 kilometers in one day. Let's wait and see if he will also take the bike for the planned trip around the world 

coma Valencia S.L. (Valencia)

Patrick

UX/UI Designer & Future Thinker 

Patrick is a UX/UI designer at coma in Munich. With a background in product and entrepreneurial design, he understands how to combine economic, aesthetic and human requirements, and apply them to digital worlds. His passion is bold ideas that are about to define the world of tomorrow. 

coma AG (Munich) 

Simon

Project Manager & Hobby Strategist 

Between antiquity and AI: During the day Simon manages web projects, in the evening his super complex strategy games. If necessary, with an Excel list. PM, that is. The historian gets some fresh air up in the mountains - and once a year in lovely Italy. In general, Simon is a really loyal soul. 1860 Munich is his club, TYPO3 his fav. CMS and coma his agency home since 2018. 

coma AG (Munich) 

Jana

Online Marketing Expert & Dirndl Junkie

Yes, they still exist, the original Münchner Kindl. Jana is one of them and holds the official coma record for "Dirndln": she has 7 traditional costumes in her wardrobe. That's just enough to celebrate the Wiesn to the fullest and in tents. Either way, Jana likes to be on the go a lot: online as a digital native, at festivals and skiing in the mountains. Performance is in her blood.

coma AG (Munich) 

Miriam

Project Manager & Pottery Queen

Miriam is passionate about working with her hands. Pottery, chopping, cooking: For the Valencian by choice, this is the perfect balance to the head work and communication in the agency biz. As a life and business coach, she also brings contentment and relaxation into the world, including that of her colleagues. And how does Miriam herself relax? In nature, in Italy, in the sun and - one day - in her own vegetable garden.

coma Valencia S.L. (Valencia)
Team event in sunny Valencia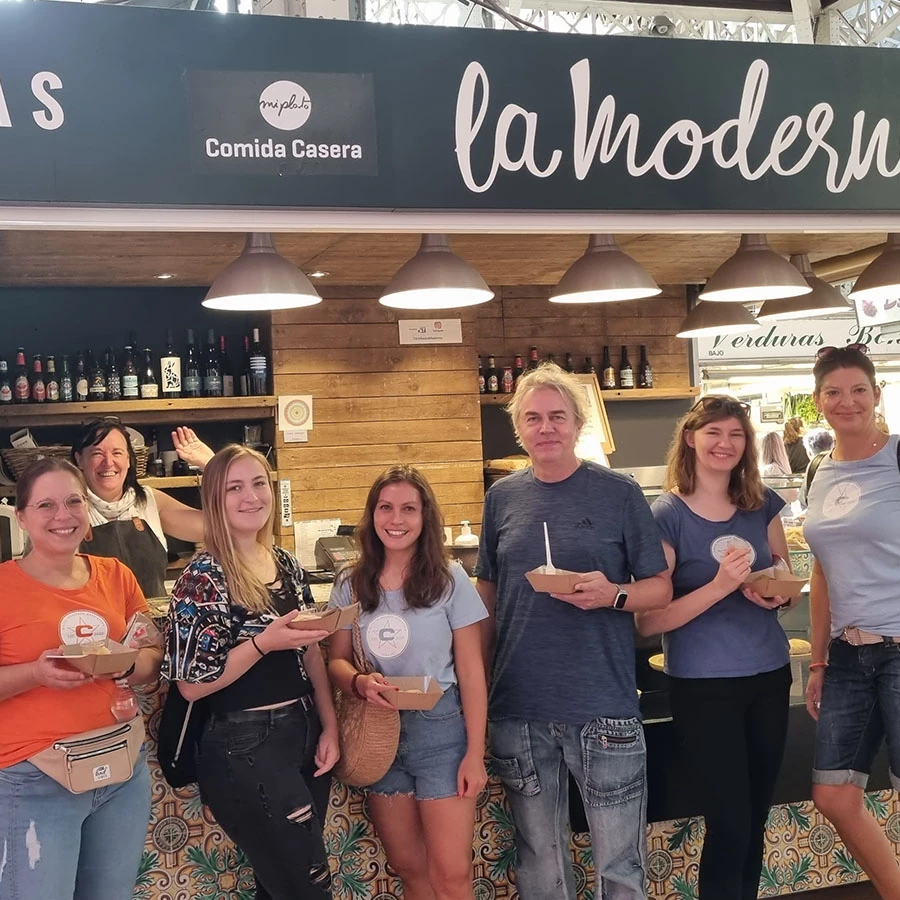 Valencia meets Munich: Team event at the Ammersee 
Afterwork at the cinema: our evening at Kino, Mond & Sterne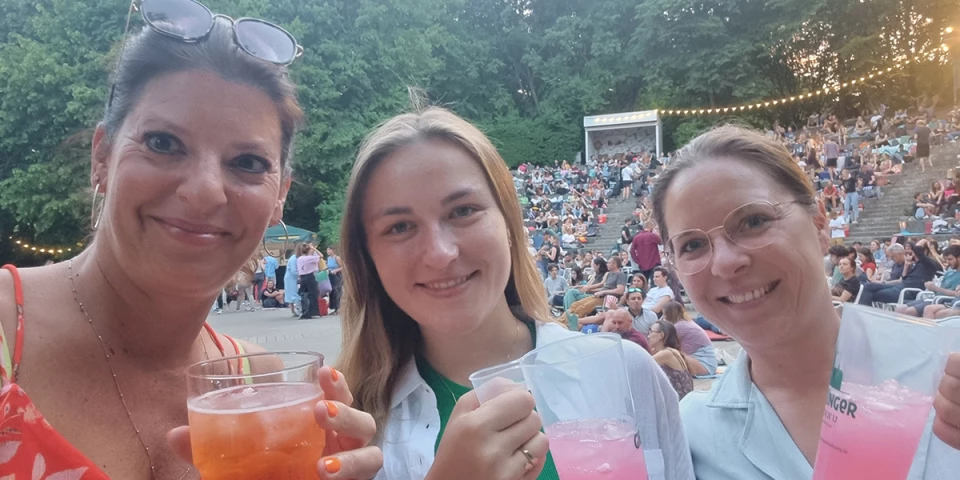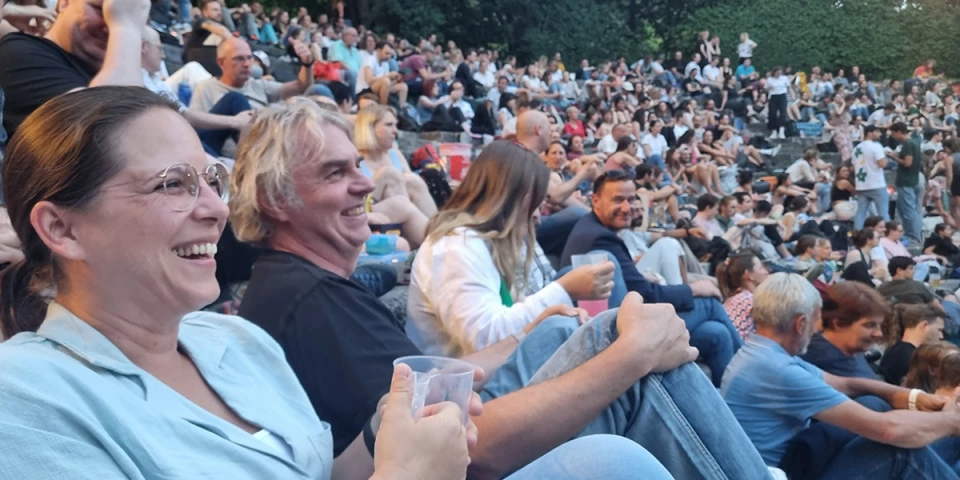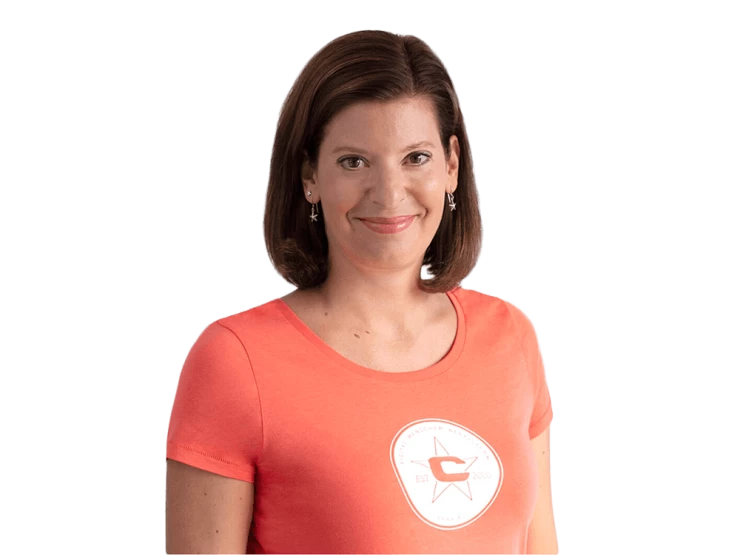 You want to work and party with us? Apply now! 
Whether you're looking for a permanent position, a freelance job or a career start, if you'd like to join us in creating digital enthusiasm, send your application to me. I look forward to getting to know you.